Take a break from being a tourist. Become an islander for a while...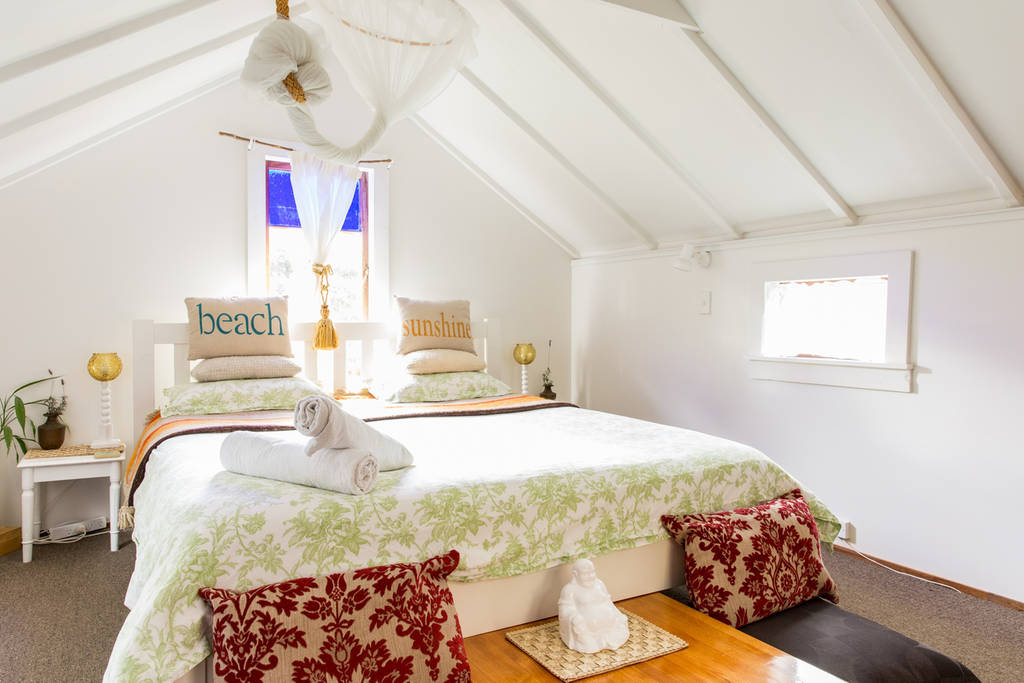 Spa - great for star gazing
Guest Area
continuously being pilled with houseplants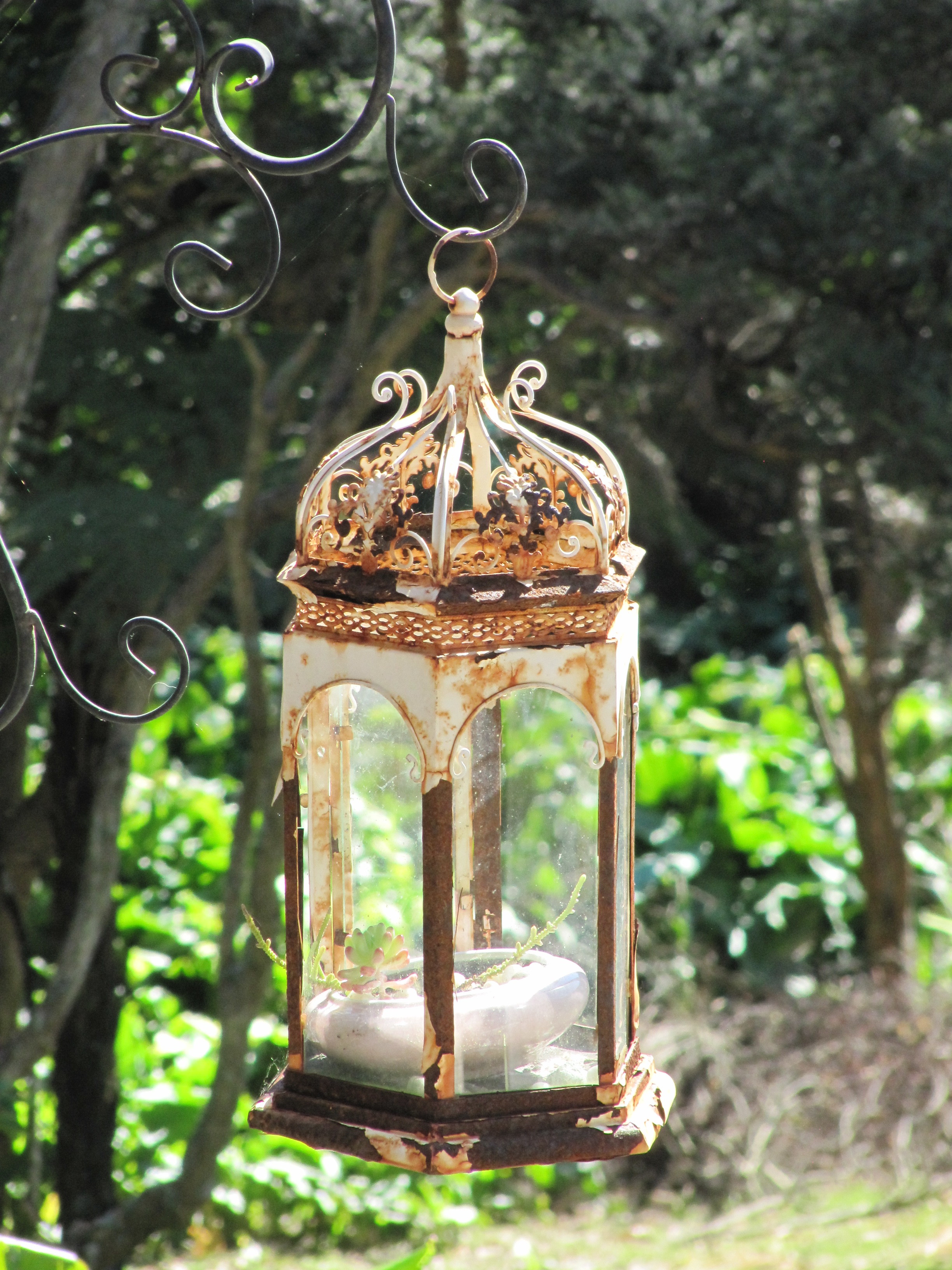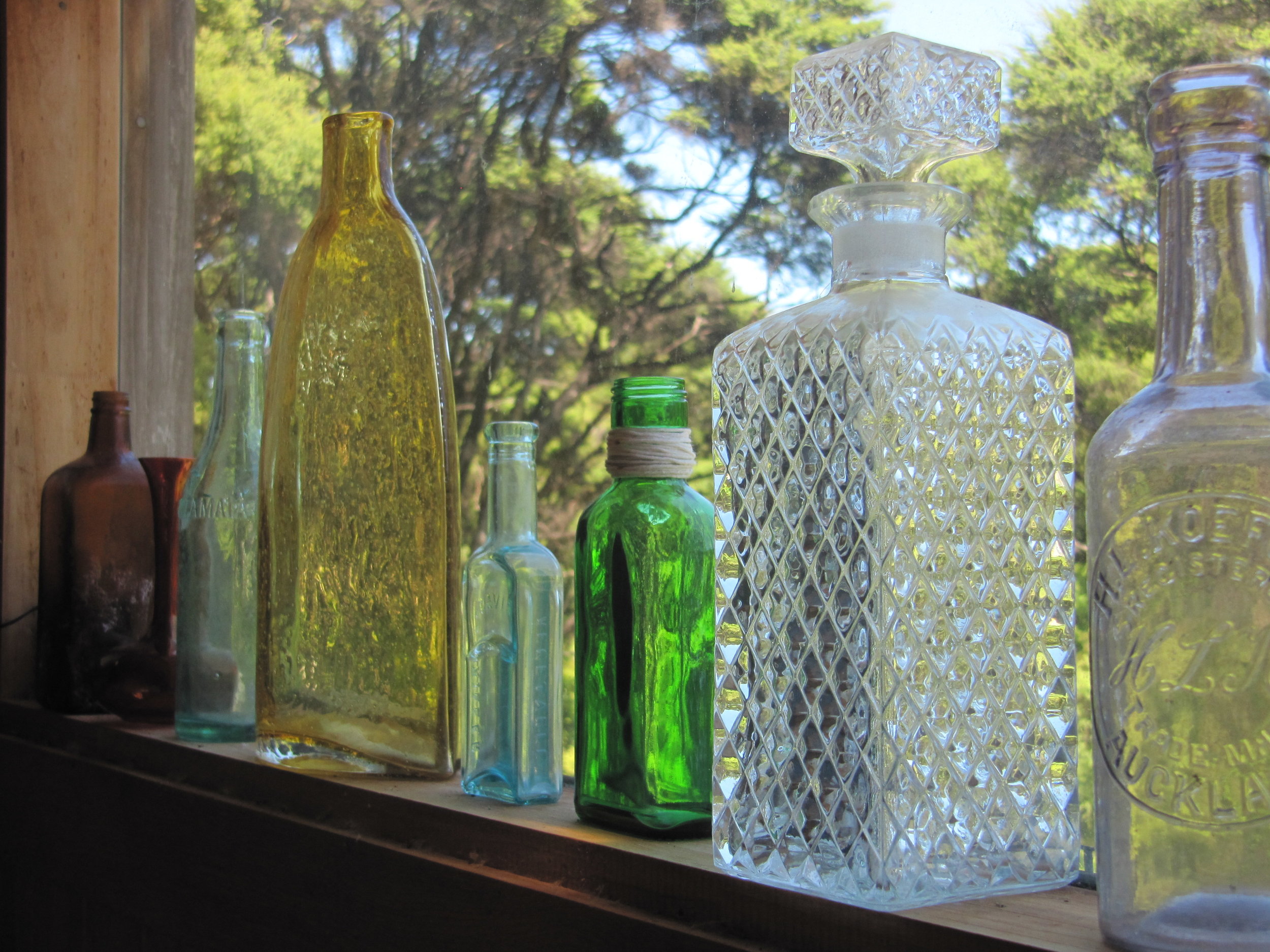 "...the guesthouse is very bohemian and eclectic...we loved the healthy breakfast and all the attention to detail...we will be back."
Guests describe the relaxed theme of the guesthouse as a big feature.
The guesthouse is presented and run true to international 'eco-lodge' standards. No nasty chemicals and no unnecessary waste of precious resources.
To see as much as possible in a short time, book a van tour with the lady of the house and get the local perspective.
The alpaca feeding experience is very popular. The hot tub is great for unwinding - the star gazing is spectacular as Waiheke has very little light pollution.
We enjoy greeting guests and providing a tour of the guesthouse. We will offer our recommendations of places to eat and things to do. Let us know if you have any special requirements.
All guests receive a map of the Island with directions to the multitude of amenities which can be accessed by foot.
Luxurious Touches
Star gazing whilst soaking in a candle-lit spa and sipping your favourite wine - need we say more? The guest kitchen was originally set up for commercial purposes so it's fully equipt. Book our deluxe 'Pukeko Room' if you're looking for something extra special.
Nearby attractions
Among other things, the images to the right show the rooms. As well as:
- Palm Beach and Little Palm Beach - both within easy walking distance
- A beautiful wetland walking track - just metres away
- Ostend markets and some of Waiheke's best vineyards - also walkable
When booking, make sure you tell us if you're new to the island and we'll provide maps, bus schedules, event guides, tips and services to help you get the best from your time here.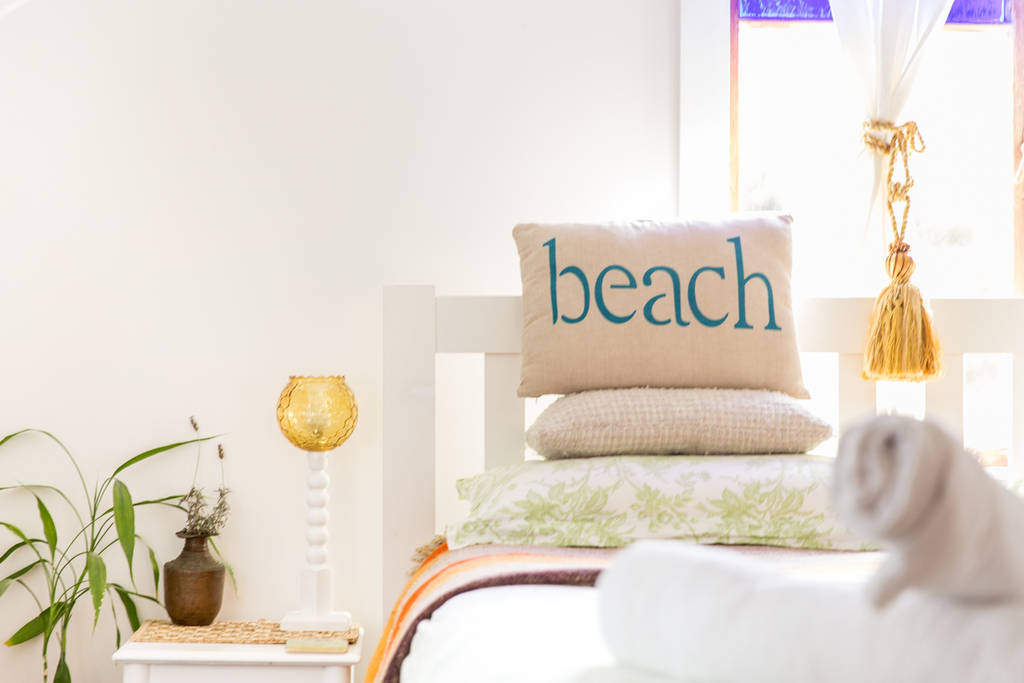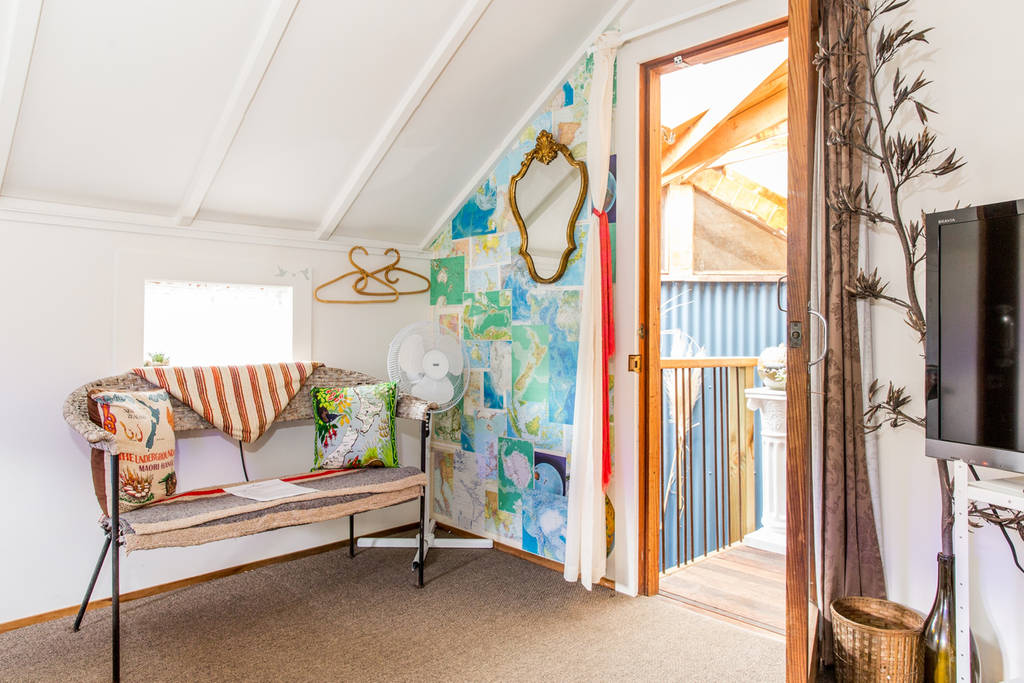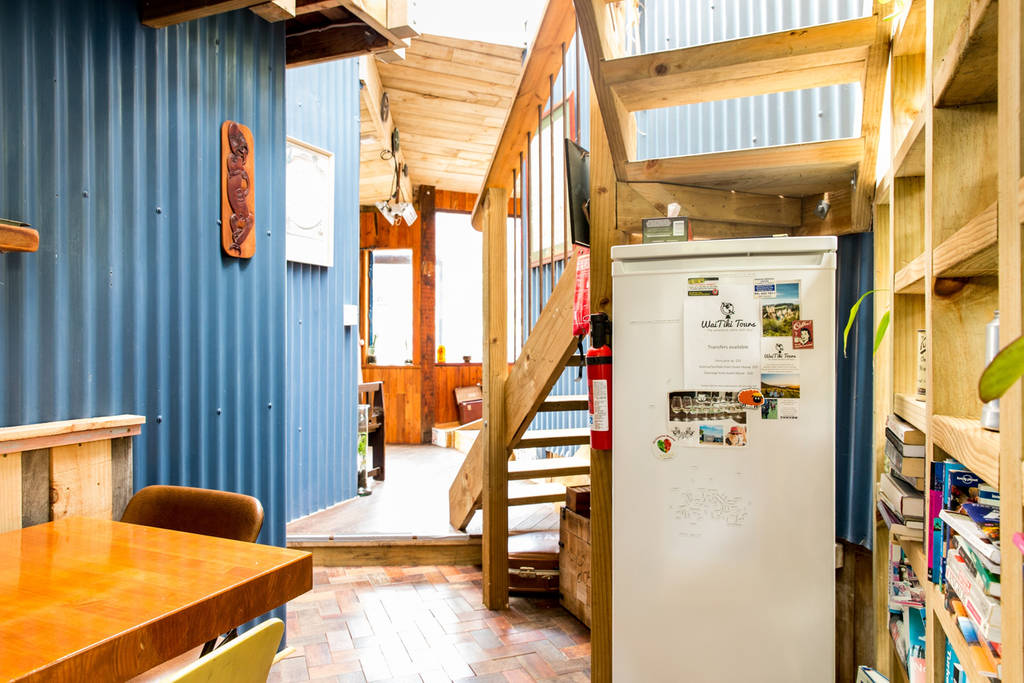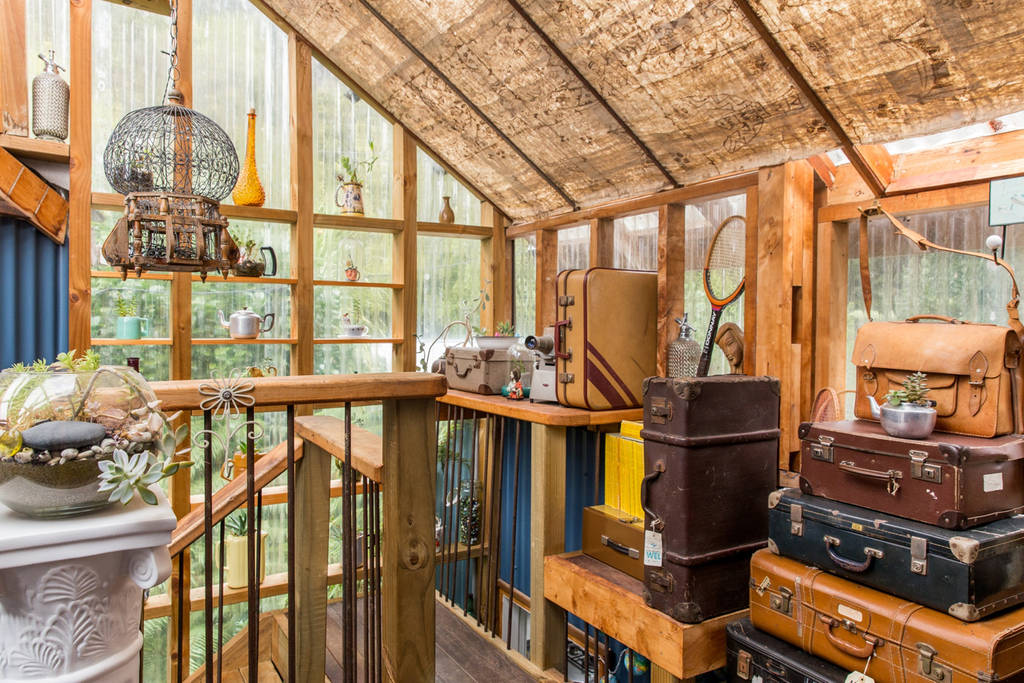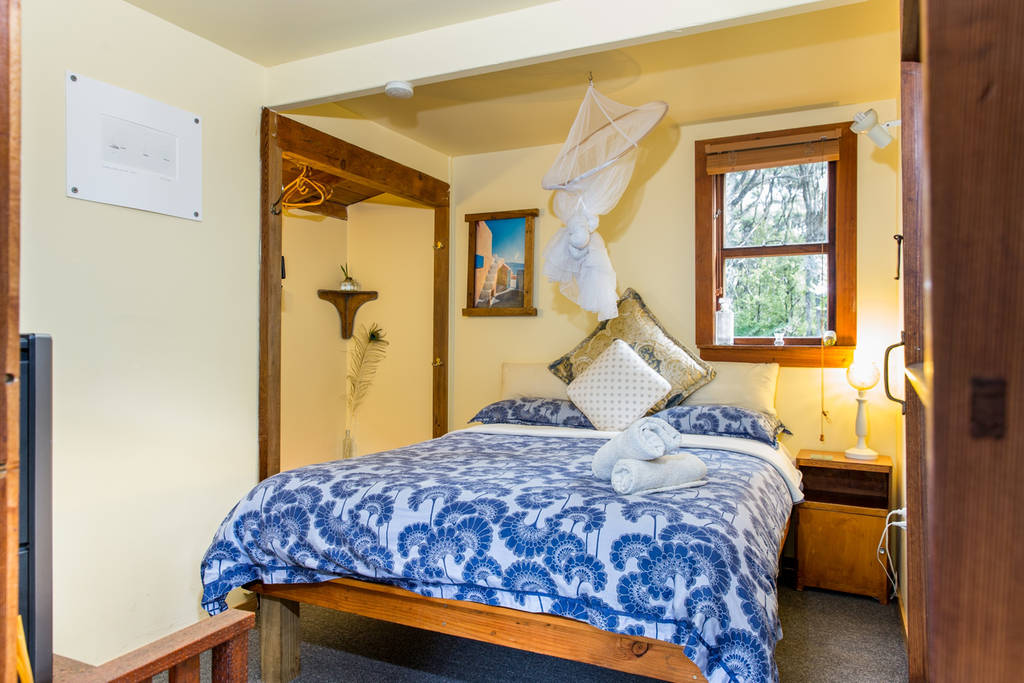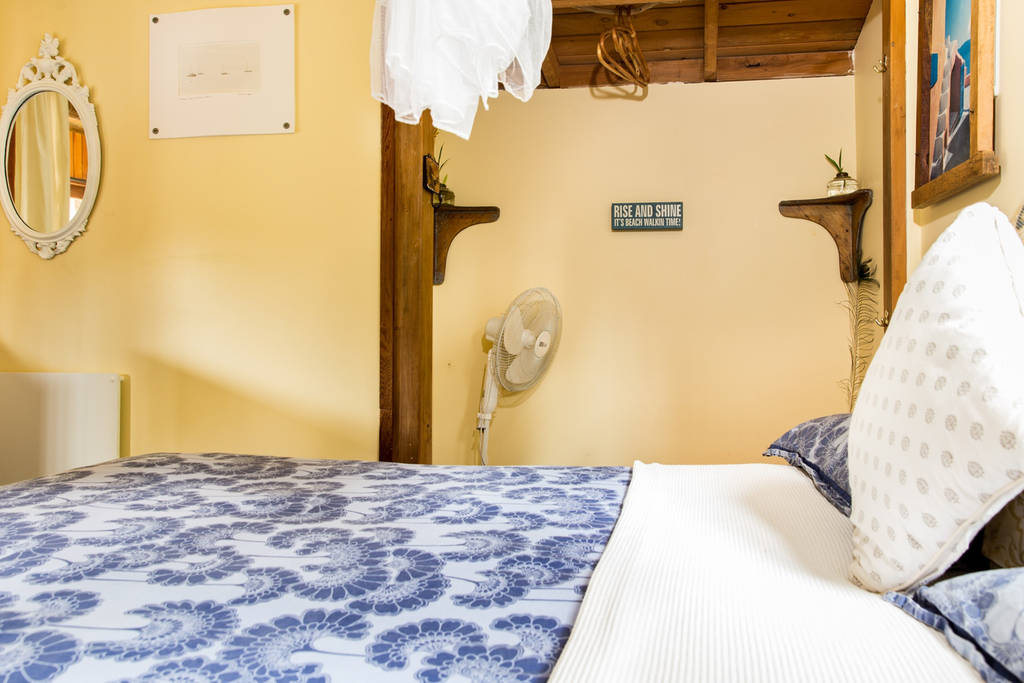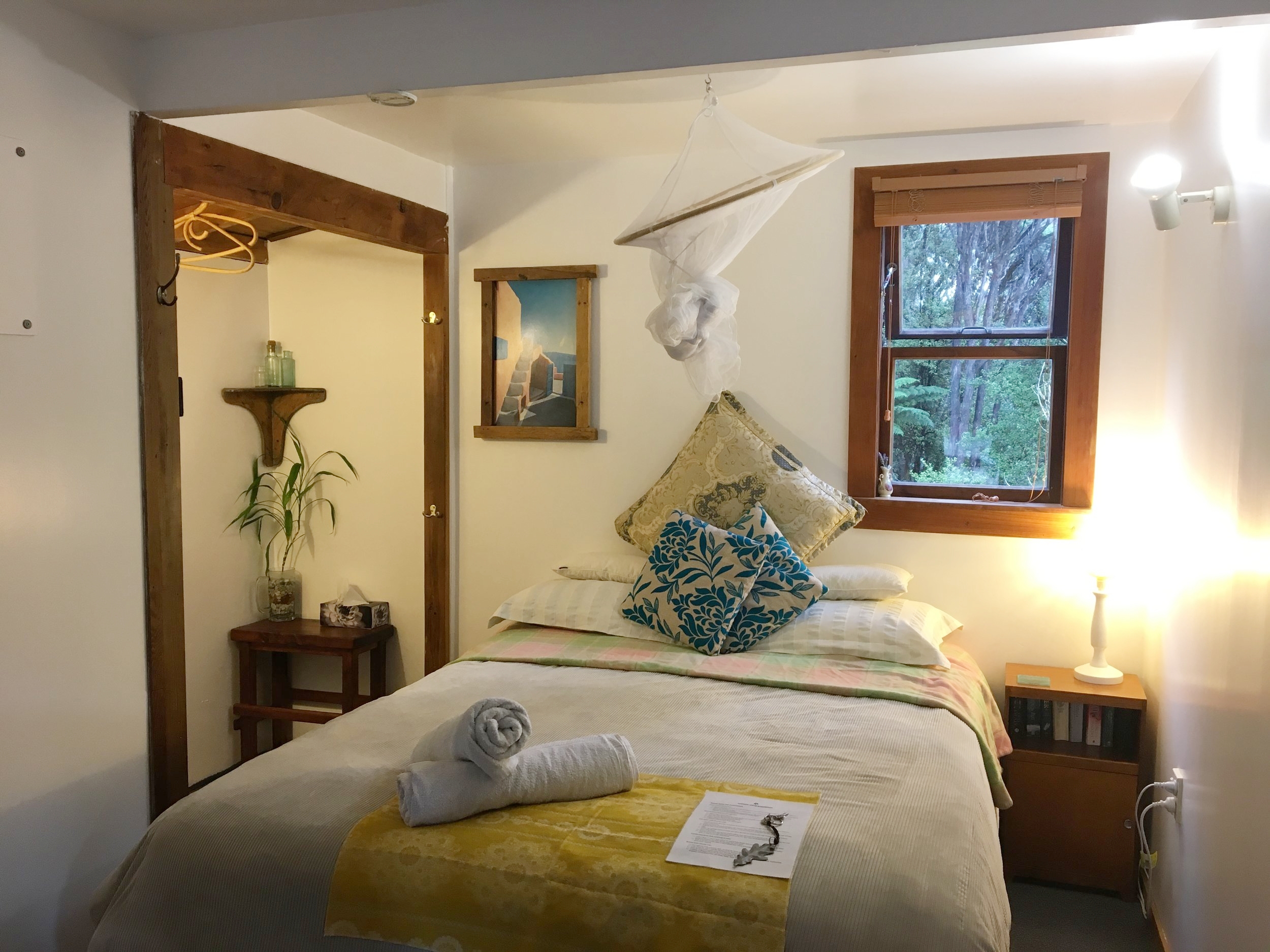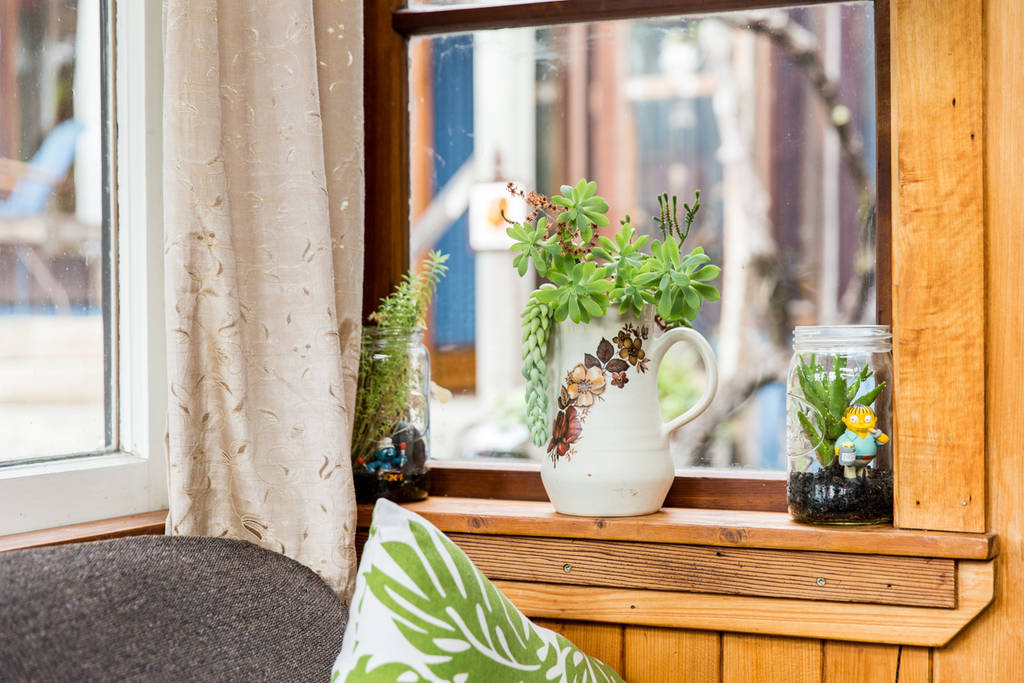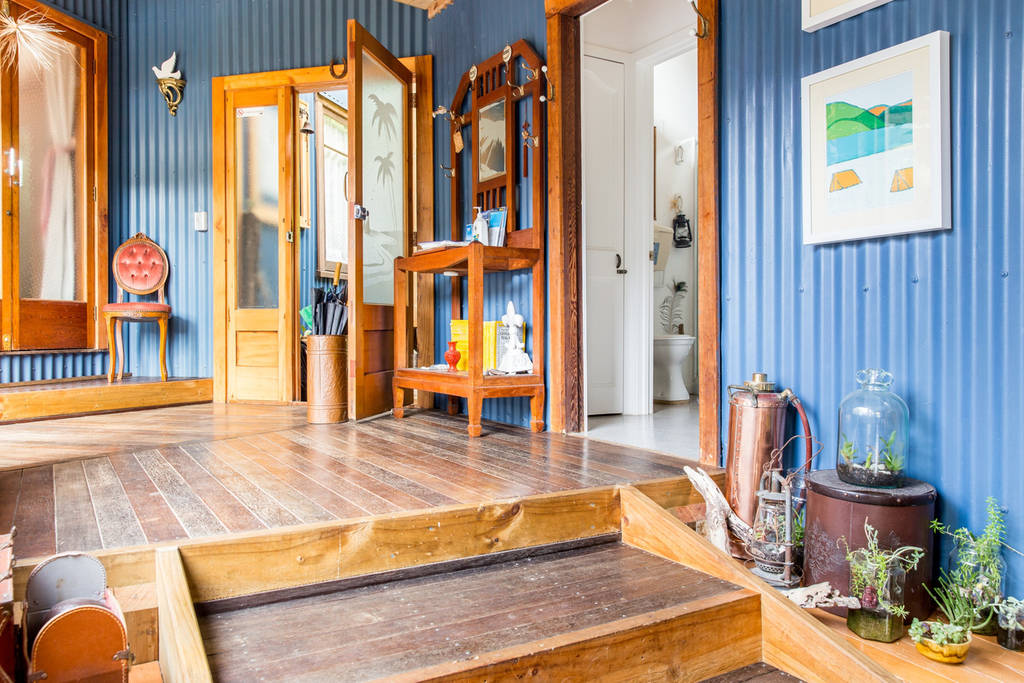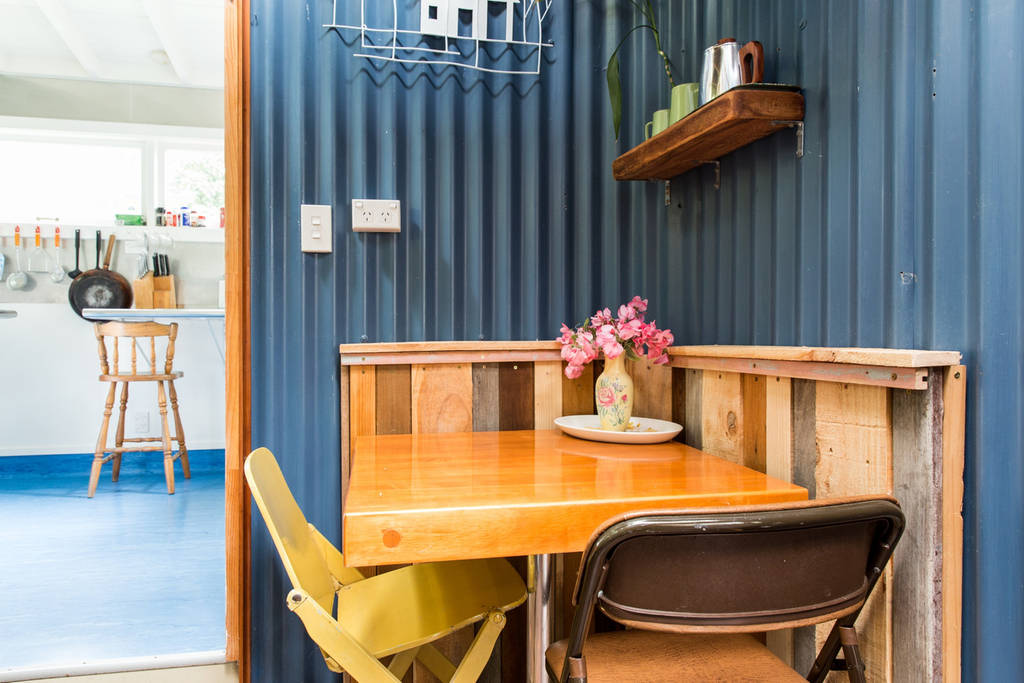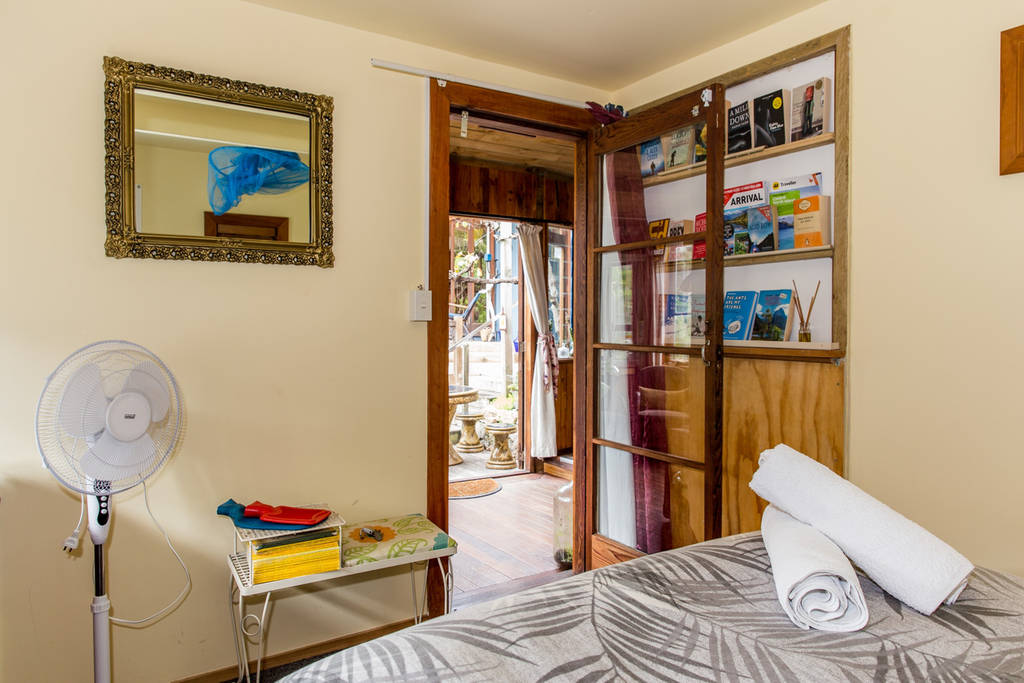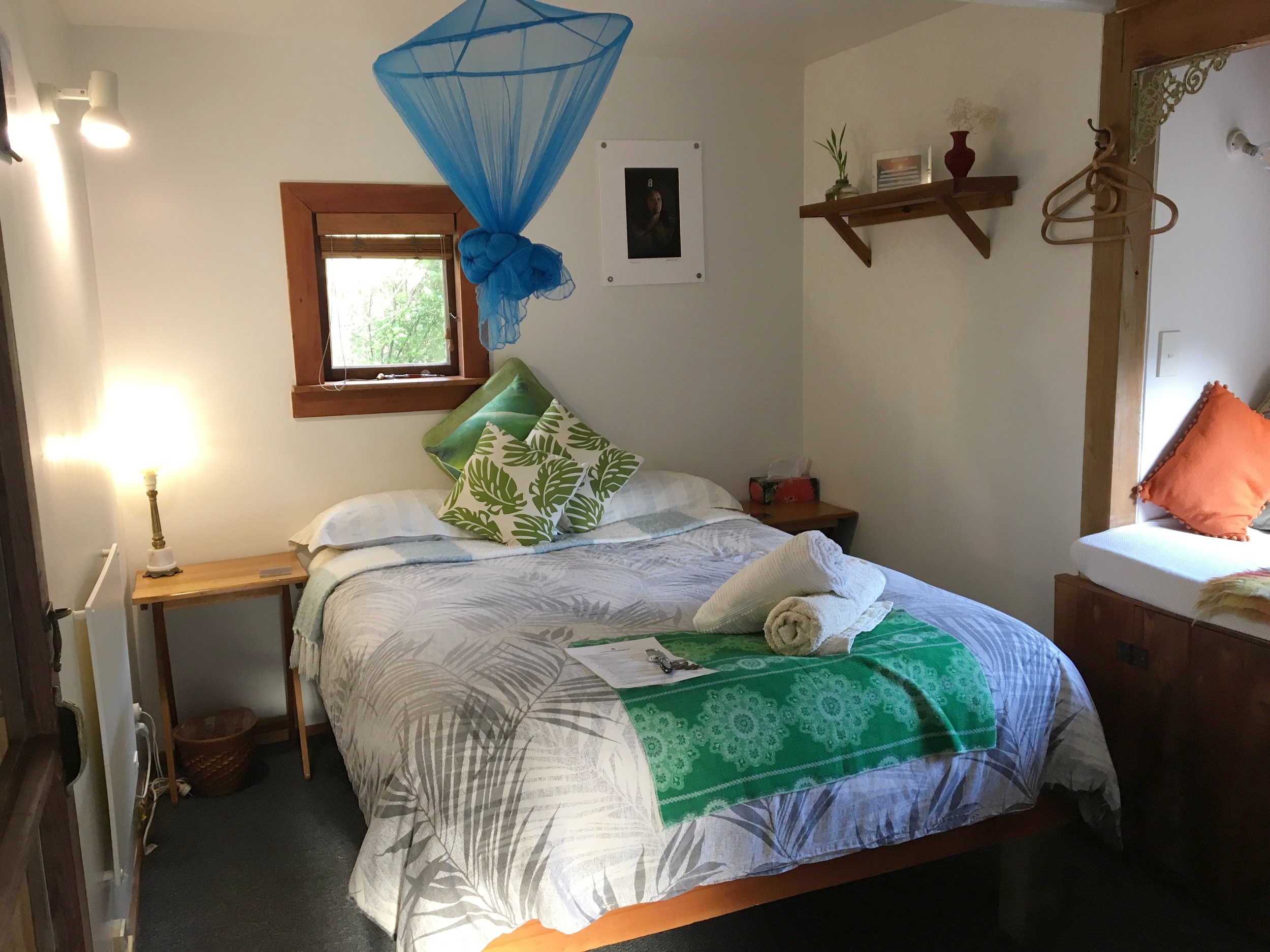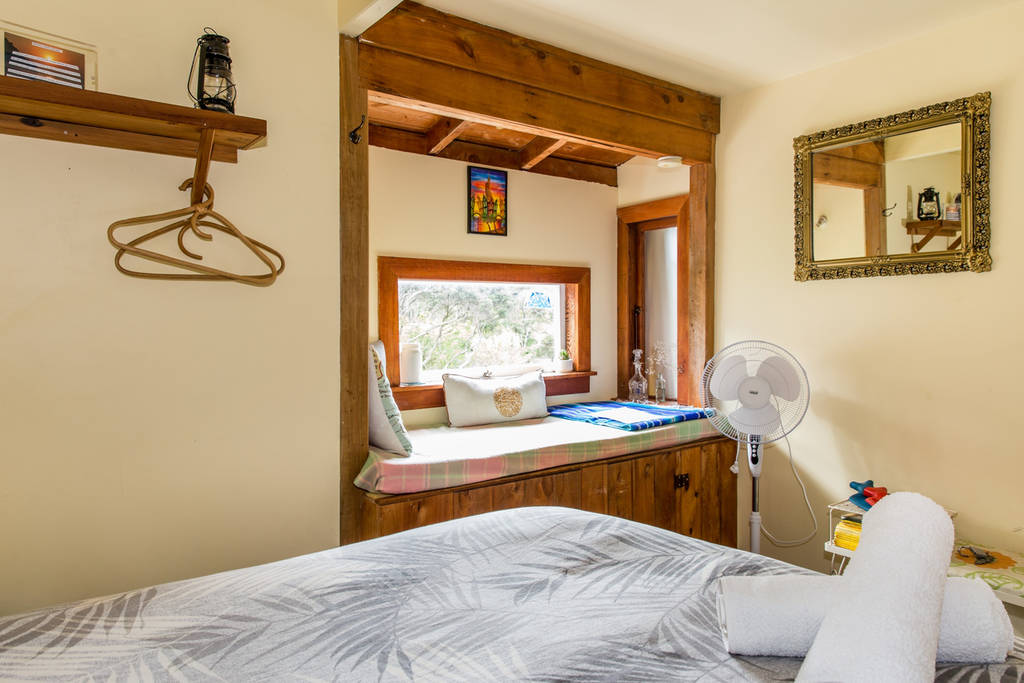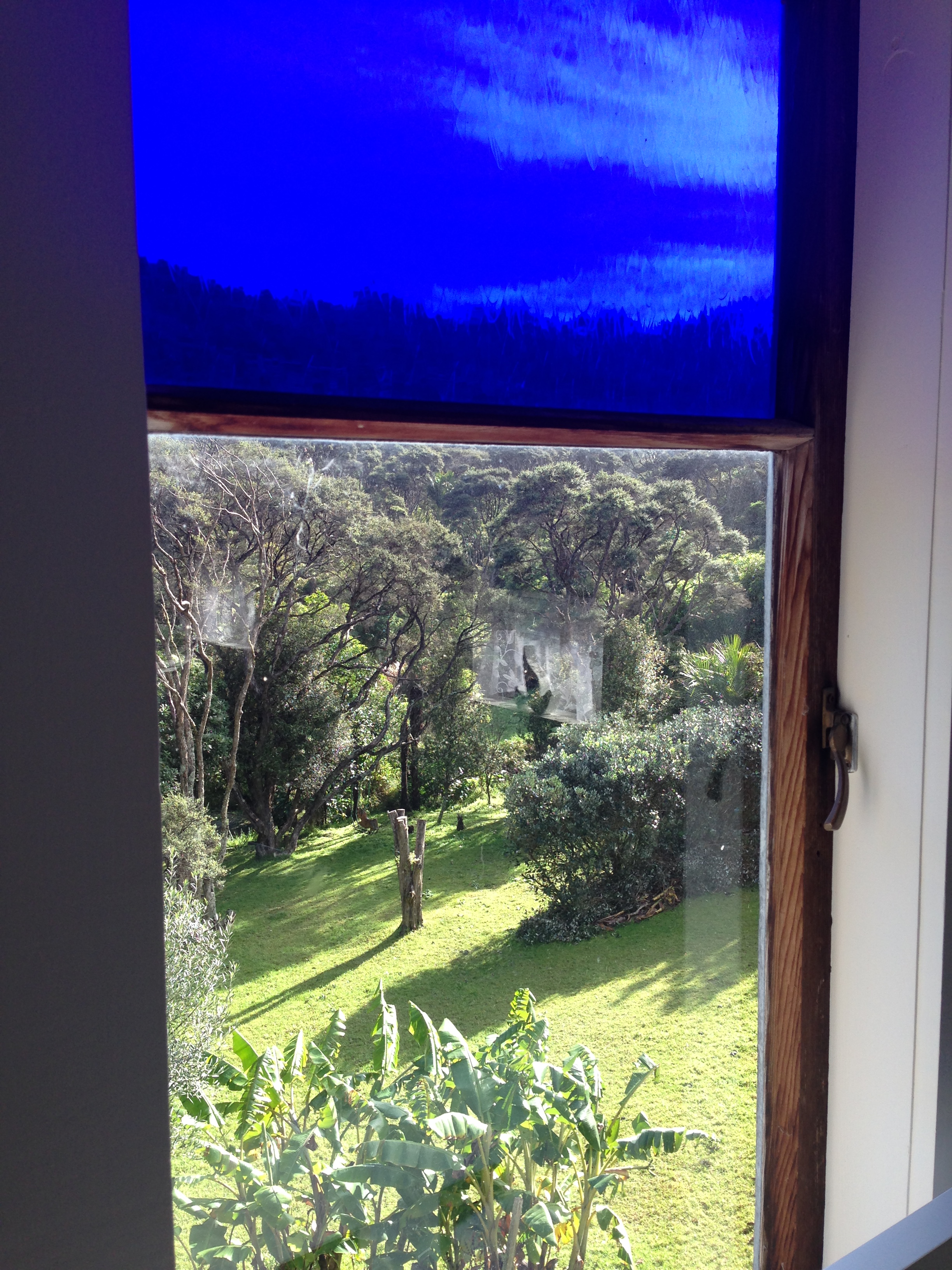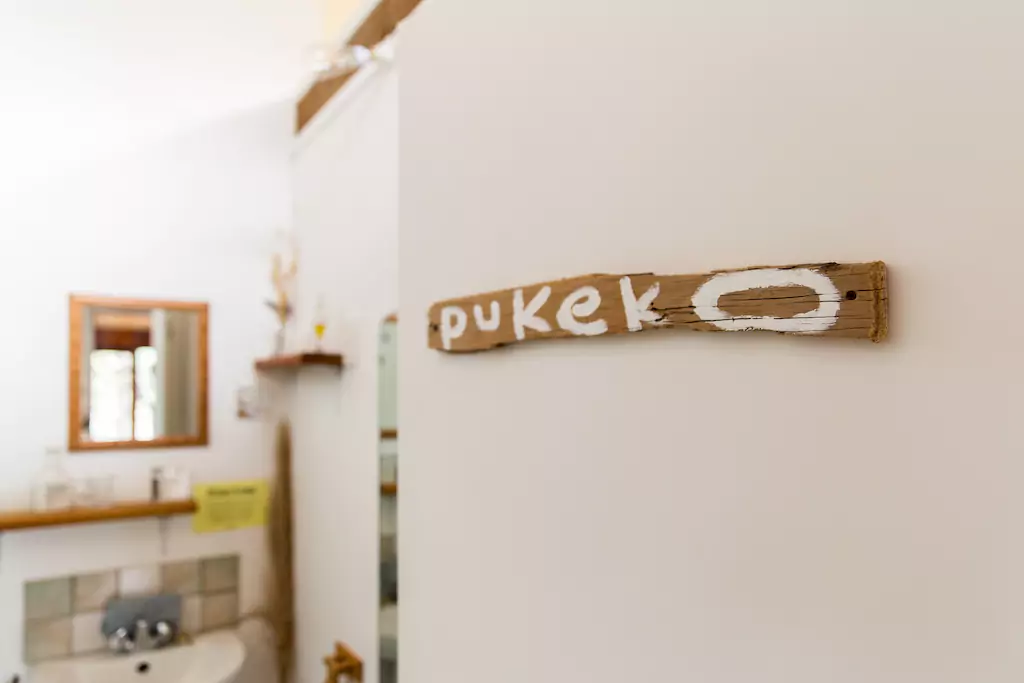 Beautiful Waiheke beaches are walking distance from the guesthouse
Nearby wetlands walking track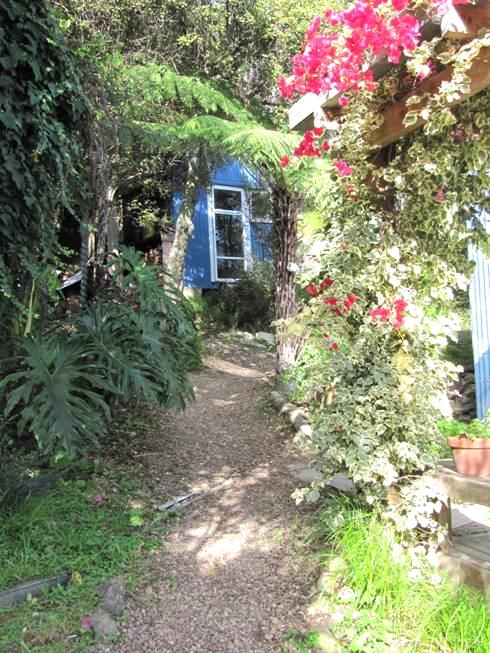 Spa pool with great bush views/sounds
Amazing Palm Beach - about 1.5km